WiFi Thermostat Installation Services
A WiFi thermostat wirelessly connects to the internet, allowing access and control of your heating and cooling system through your smartphone, laptop, or tablet. According to the EPA's Energy Star program, you stand to save $180 annually by upgrading your thermostat. Whether you're interested in the most basic features or considering the conveniences of a modern smart thermostat, Jim's Heating & Cooling explains options, customizes our recommendations, and helps you determine the ideal choice for your requirements and budget. We handle proper installation, set up, and regular service for homeowners across Boise, ID and surrounding areas.
Some of the benefits of a WiFi thermostat include:
Convenience – Smart WiFi thermostats learn your preferred settings and schedule and automatically create a schedule to maximize both comfort and energy conservation.
Data Collection – Monitoring and tracking energy usage, the thermostat sends service reminders, energy saving tips, and opportunities for further cost savings.
HVAC Longevity – Taking better care and reducing the workload of the heating and cooling equipment lessens the chance of malfunction and lengthens service life.
Multiple Devices – From your smartphone you can control multiple WiFi thermostats to manage temperature at more than one property.
Remote Access – With an internet connection, you can adjust temperature in the home from virtually anywhere.
Troubleshooting – Alerts make you aware of maintenance requirements, temperature fluctuations, power failures, and more.
WiFi Thermostat Replacement in Boise, ID | WiFi Thermostat Repair Middleton, ID | WiFi Thermostat Systems Meridian, ID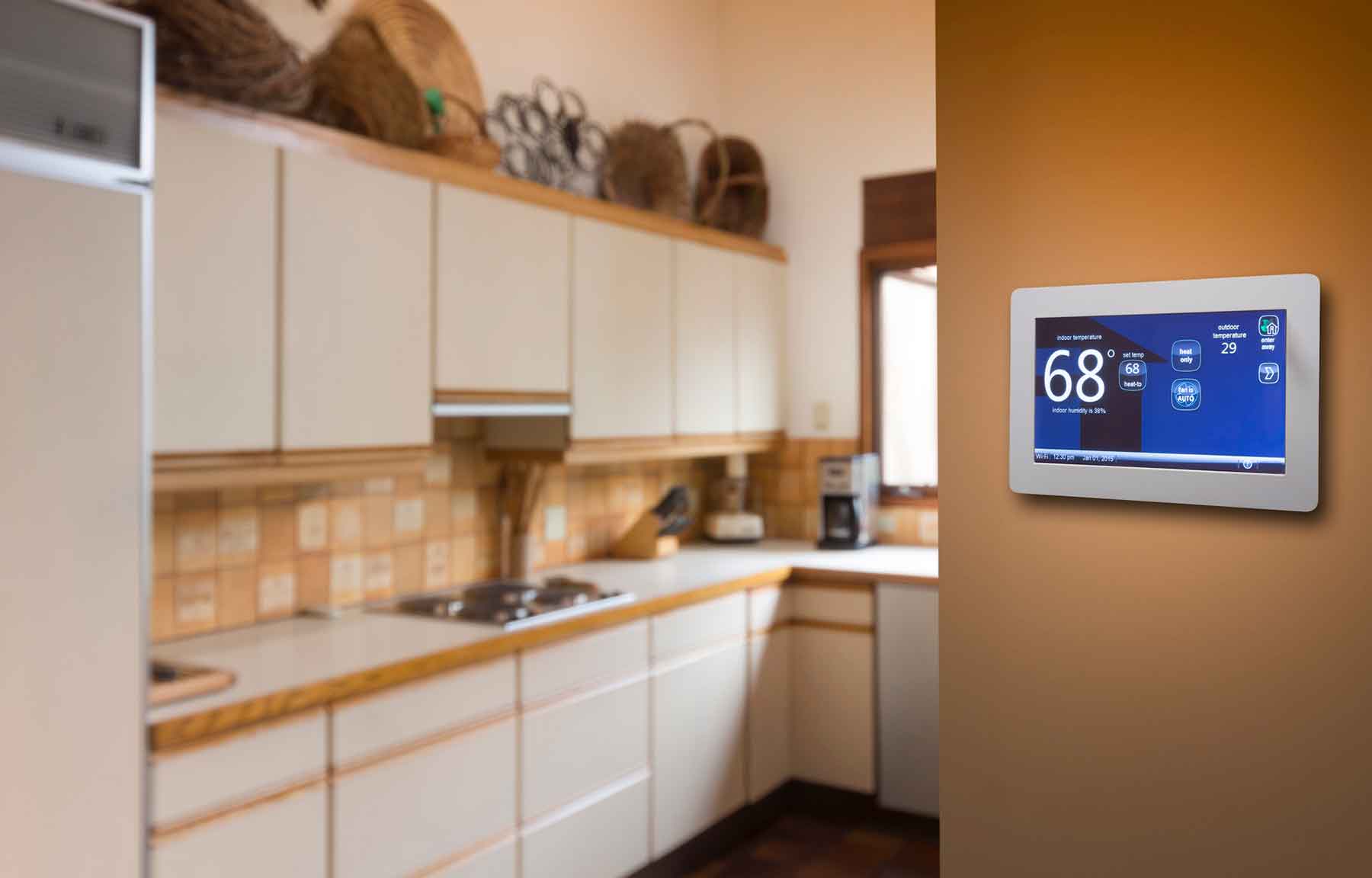 Servicing Boise, ID and surrounding areas
Jim's Heating & Cooling is located in Garden City, but provides HVAC services throughout Ada and Canyon Counties:
Eagle, ID
Garden City, ID
Kuna, ID
Middleton, ID
Nampa, ID
Star, ID