Boise's Home Comfort Provider Since 1976
Our Vision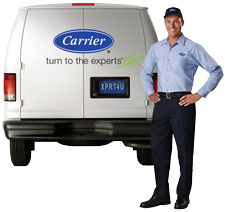 Our vision is to become the most recommended, reputable and trusted Home Environment professionals in the Greater Treasure Valley.
Our Mission
Jim's Heating & Cooling creates long term relationships with our clients and those we come in contact with by delivering the highest quality products and experiences.
Each experience goes beyond satisfaction to delight!
Consequently, our clients enthusiastically recommend our services to their family, friends, and associates.
Jim's Heating & Cooling is in the business of making customers happy by providing exceptional products and services at fair prices.
Your satisfaction is of paramount importance to us and your choice to patronize us is why our doors are open. This business was built on the happiness of our customers.
Listed below are all the current certifications that Jim's Heating and Cooling holds:
Idaho HVAC licensed contractor # HVC-C-6318
N.A.T.E. – North America Technical Excellence
Carrier Factory Authorized Dealer
NW Ductless – Master Installer
Public Works Licensed Contractor
Our History
Jim's Heating & Cooling was started as a small family owned and operated business in 1976 in Boise, Idaho.
Built on family values, honesty, fairness, Jim's Heating & Cooling grew into the thriving business it is today because of the hard work and commitment of its owner and employees.
The business has been in the care of long time employees Rick and Staci Carter. The Carter Family has built on the values that make small community businesses so comfortable and easy to work with.
Servicing Boise, ID and surrounding areas
Jim's Heating & Cooling is located in Garden City, but provides HVAC services throughout Ada and Canyon Counties:
Eagle, ID
Garden City, ID
Kuna, ID
Middleton, ID
Nampa, ID
Star, ID